Schedule Olivier for your
Congregation, Conference or Seminar
I have been in ministry to my Jewish people since 1991. I continue to have a burden to reach my people with the Gospel message and other biblical truths as well as a desire to tell others about Israel and my people in God's plan. It is my prayer that God will continue to utilize me to equip others within the Body of Messiah.
To that end, I have travelled most of the USA and five other countries to speak and teach in various settings on a myriad of topics.
One question often asked of me is regarding my speaking fee. The answer is that along with the rest of Chosen People Ministries' representatives, even though I am a support-raise worker and I have to raise 100% of my funding for ministry, I DO NOT HAVE A SPEAKING FEE. I simply ask that my travel expenses be covered and that the congregation or organization decides if they wish to take a love offering or donate an honorarium of their choice.
It's that simple, and God has been providing for us since the inception of our personal ministry.
It would be my honor and blessing to come speak to your church, congregation or organization on any of the topics I cover.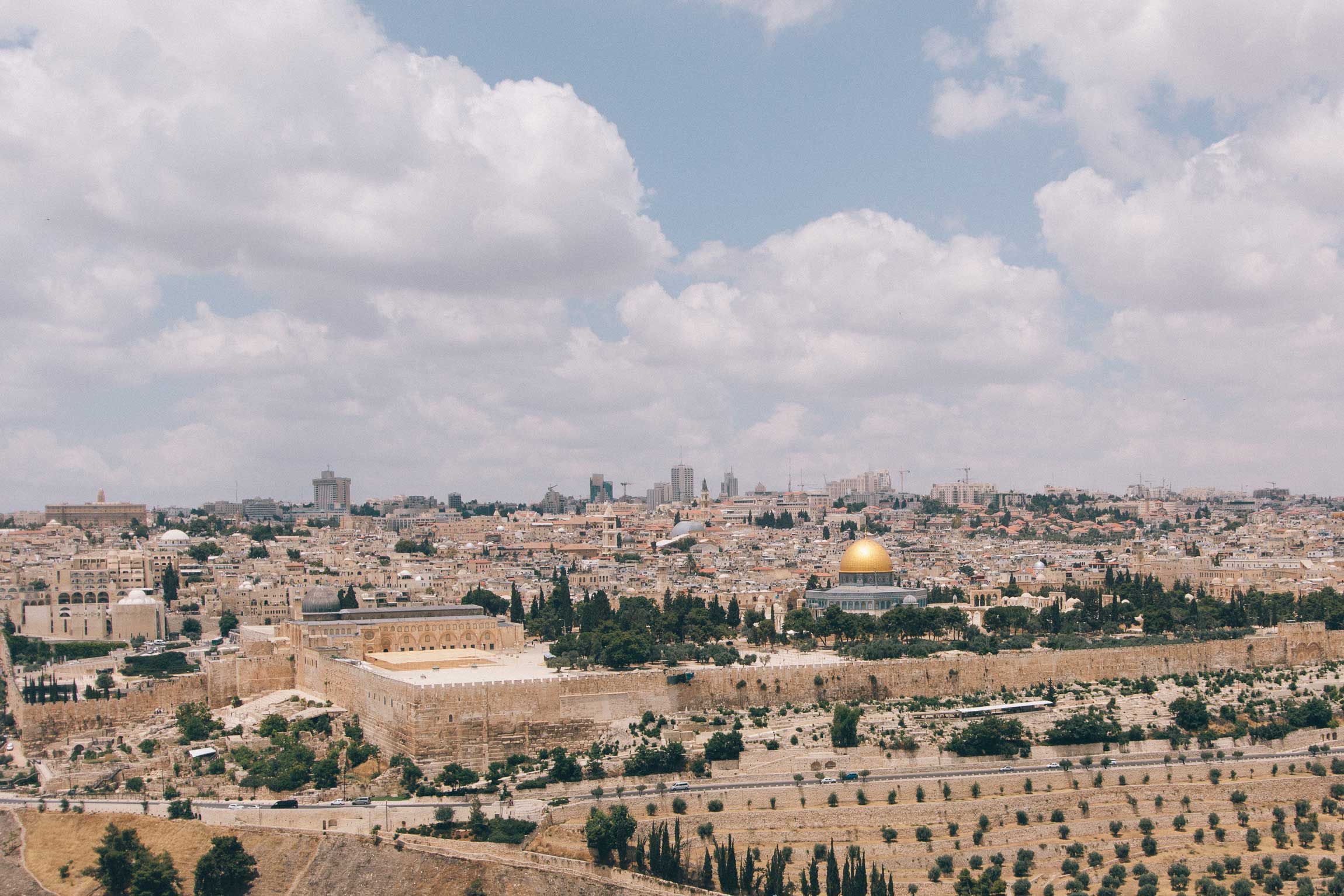 JEWISH FESTIVALS
1. Messiah in the Passover (4 options)
• Demonstration only (50 minutes)
• Demonstration with Communion (60 minutes)
• Demonstration with congregation participation (90 minutes)
• Messiah in the Passover Banquet - Seder (21/2 hours including the diner)
2. Shavuot: The Feast of Weeks (Pentecost)
3. Rosh HaShanah - The Jewish New Year
4. Yom Kippur - The Day of Atonement
5. Sukkot - The Feast of Ingathering
6. The Fall Feasts of Israel - Rosh Hashanah, Yom Kippur and Sukkot
7. The Prophetic Significance of the Feasts of Israel (Lev 23)- Overview
8. There would be no Christmas if it weren't for Hanukkah
9. Purim - The Feast of Lots
ISRAEL IN PROPHECY
10. To the Jew First - Romans 1:16
11. The Remnant of Israel
12. Why is the Middle East so Important (Myths & Facts)
13. God's program for Israel past, present and future - Romans 9-11
14. When & how will the Messiah return (outline available)
15. Why and How Believers Should Pray for Israel?
16. The Land of Israel and the Middle-East: a Biblical Perspective
17. Will All Israel Really Be Saved? (Romans 11:25-27)
18. Do Jewish people really understand Isaiah?
19. Israel at 70: Against All Odds
 
JEWISH OUTREACH
20. May the Real Messiah Stand up? (Study of Messianic Prophecy)
21. The Good News from the Tenach (Old Testament) (outline available)
22. What does it take to share the Gospel?
23. The Seven Aspects of the Gospel (outline available)
24. Three main Jewish Objections to Yeshua
24. How to Witness to Jewish People (45 min.)
25. Seminar on "How to reach our Jewish Friends with their Messiah" A four 1-hour session seminar including an overview of Jewish history from Abraham to today, an overview of messianic prophecies, a study of misconceptions and objections, terminology, Good News outline from the Hebrew Scriptures and plenty of time for Q&A (4 to 5 hours required).
26. How the Shema Unites Israel and Guides Believers – Deut. 6:4-9
 
ANTISEMITISM
27. "Psalm 83"- How Should We Respond to Anti-Semitism?
28. The New Anti-Semitism: A Pandemic Hatred Against God's Chosen People
29. Is The New Covenant Anti-Semitic? (2 hours or 2- 1 hour sessions) a series.
30. Jewish Outreach in light of the New Anti-Semitism
31. Is Christian Palestinianism part of End-Times Antisemitism?
32. Ezekiel 36 and the 21st Century Return of European Jews
33. Could the conspiracy of Psalm 83 against Israel involve ISIS (Psalm 83:1-17)
34. The Many Faces of Contemporary Anti-Semitism
35. Cyber-Gospel and the Final Return of the Jewish people to Israel
36. Antisemitism: Perpetrators and By-Standers of the 21st Century
37. The World's Lethal Obsession with Israel
38. CAMPUS INTIFADA: Social Justice or Antisemitism by Proxy?
MISCEALLENOUS MESSAGES
39. The Inspiration and the Canon in Scripture
40. Is Your Heart Skipping a Beat? A study on the heart of the believer - Colossians 3:11-17
41. A Weapon of Mass Destruction - James 3 (outline available)
42. The Tabernacle in the Book of Exodus (2 hours or 2- 1 hour sessions) a series.
43. The Four Temples of the Bible (minimum 2hours, up to 4 sessions of 45 minutes) a series.
44. The Jewish Wedding System and the Bride of Messiah (the Church)
45. Nicodemus: The Born-Again Rabbi - John 3:1-15(outline and Powerpoint available)
46. The Truth Will Never Change: A Message on Biblical Truth from (2 Timothy 4:1-5)
47. What is your Legacy: An Expository Message from Psalm 90 (The Psalm of Moses)
48. God is not Postmodern: A Topical Study of the Immutability of God and the Postmodern Worldview
49. It's Not All About Me: A Topical Study on Humility (Philippians 2:1-18)
50. Is Yeshua Still Relevant Today?